West Texas Literary Review is a national online literary journal founded in Lubbock, Texas. Its goal is simple: to provide a forum for artists who have something to say. We are looking for poems, flash fiction, essays, and photographs that are thoughtful, deliberate, and authentic. Beyond that, there are no strict requirements. As editors, we carefully curate the content of the Review and hope that you will return from time to time to see what our writers have to offer. We also encourage you to submit your own work; all of our content comes from submissions and we would be thrilled to publish first-time writers as well as established voices.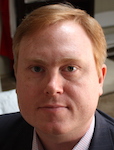 Brandon Beck - Editor-in-Chief
Brandon Beck, the founder and editor-in-chief of West Texas Literary Review, lives in Lubbock, Texas. He writes poems, short stories, essays, and academic articles, which have appeared in Iron Horse Literary Review, Oddball Magazine, The Texas Tribune, Texas Tech Law Review, and South Texas Law Review. He has degrees from The University of Texas at Austin, Boston University, and Texas Tech University School of Law.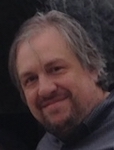 Matt Stefon - Poetry Editor
Matt Stefon is an editor and writer north of Boston. He is the author of the electronic chapbook The Long Contraction: Twelve Rejected Poems and the print chapbook Shaking the Wind (Finishing Line Press, 2017). His poems have appeared in such journals as Oddball Magazine and Coup D'Etat, and in the "poemfilms" that he uploads to his YouTube and Vid.Me channels.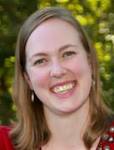 Jennifer Beck - Essays Editor
Jennifer Beck resides in Lubbock, Texas where she maintains a blog on the power of daily life. She writes fiction and essays, and is currently working on her first novel. She holds a B.A. in English Literature from Georgia College & State University, and an M.S.S.W. from The University of Texas at Austin.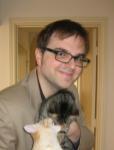 Joel Page - Fiction Editor
Joel Page's fiction has appeared in The New Times, Word Machine Magazine, and a Solarcide anthology. His nonfiction has been performed at oralfixationshow.com. He admires the prose of Borges, Katie Chase, Ellison, Anne Valenti, Orwell, Wallace, Roy, and whomever wrote Genesis, but will read with an open mind.
Helen Liggett - Reader
Helen lives and reads in Lubbock, Texas. She is a human, friend, wife, mother, lawyer, daughter, sister. "26 years in criminal law, both prosecuting and defending, has taught me that life is just a series of stories. I want to read them all."
Chhunny Chhean - Reader
Chhunny studied creative writing, philosophy, and law in California. Now in Texas, she works in local government and reads and writes in her spare time.